As per the last post in the SLM thread I discussed the Laser Metal Wire Deposition (LMWD) system I have been working on. I've since moved the laser head over to a new platform (actually the old i3 frame from some of my earlier videos) which will serve as the basis for this process. I'm hoping to keep this as an i3 based platform as it very closely resembles FDM, lowering the barriers of cost and complexity.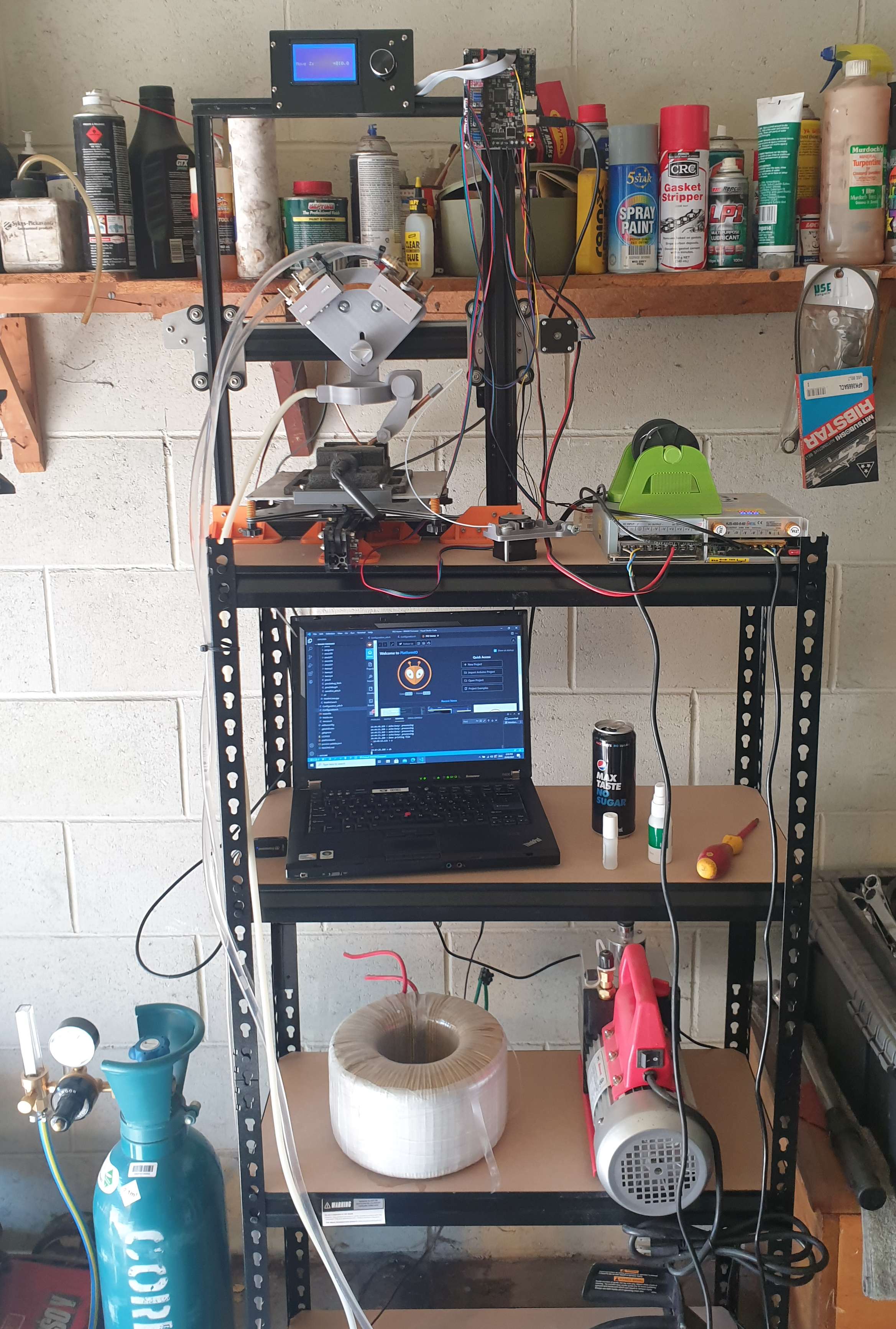 One of the major issues that still isn't entirely resolved is the wire feeding mechanism. I ended up redesigning the wire feeder to use two roller bearings centered around a single drive wheel, now lined with PE foam to better accommodate 0.1mm wire and permit slip if any obstructions should occur. Despite doubling the friction this only produced more issues as the wire no longer followed a straight path. Instead, if the wire were to jam downstream it would quickly leave the center line of the rollers and tangle itself instead of slipping against the foam.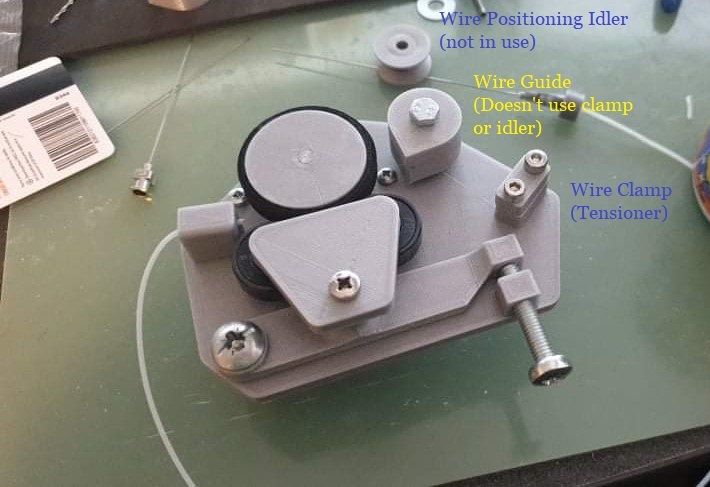 I had to revert to using the original design but this time with a couple tweaks. I kept the PE foam on the drive wheel as this allowed the 0.1mm wire to be used and provided slip when necessary with the larger 0.25mm wire. The wire guides / PTFE mount are now part of the tensioner arm as this provides a straight path for the wire to follow, allowing the drive wheel to slip without disrupting the wire, making jams far less frequent. For now the performance is adequate.
I still need to think of a way of reducing the wire curl as it comes off the spool. The syringe I'm now using is 23G (vs 21G previously) and provides a tighter clearance but doesn't overcome this issue. Unfortunately there needs to be enough clearance so that the wire can move freely and this permits some wire curling and therefore some inconsistency in the delivery of wire. This is specifically the case when using 0.25mm wire (23G syringe ~ ID 0.3mm), 0.1mm wire doesn't suffer this issue as it is soft but requires an even finer syringe which I do not currently have on hand. The 0.25mm wire is classified as "hard" so I may try using a soft variant with the hope that it is less prone to curling. I suspect that this will be the case but will pose other problems e.g. collapsing at the inlet of the PTFE tube.